investigations
Core Group, Las Vegas Private Investigators, employs a whole spectrum of investigative skills and state of the art surveillance equipment and technology, psychological techniques, creative profiling methods, allowing ethical investigative strategies to acquire photographic, videotape, computer evidence to establish what's happened.
We are not only licensed Private Investigators, but Licensed Private Patrolmen, allowing us to provide protection specialists to you as well.
Who are you going to allow into your circle of trust? In order to conduct any type of investigation, you first need to know the integrity of those people you allow into your inner circle. Who are the people that will be conducting the investigation? The people that will now have access to your confidential business and personal assets?
Our backgrounds have been vetted by the Federal Government and Nevada State Private Investigators Licensing Board, one of the most toughest states in America to get a license.
Upon meeting, we will provide you with resumes, licensing and clearances, as well as a Non Disclosure Agreement for your confidentiality.
CORE GROUP SPECIALTIES
COntact us - email

1-702-900-CORE (2673) Email Us
Member Nevada Society of Professional Investigators.
Wounded Warrior Vetting Article
Peer Mentor Our Experience
Recognized for its performance as a premium service organization. We are a Minority Owned, Service Disabled Veteran Owned Small Business, that combines integrity and quality to deliver unsurpassed integrated security and protection solutions.
OPS GEAR TESTIMONIAL
BODYGUARDS & PROTECTION
For many years our personnel have protected and served some of the wealthiest and most notable personalities and celebrities. Our confidentiality is rooted in our military morals - It stays with us. We don't social media your business.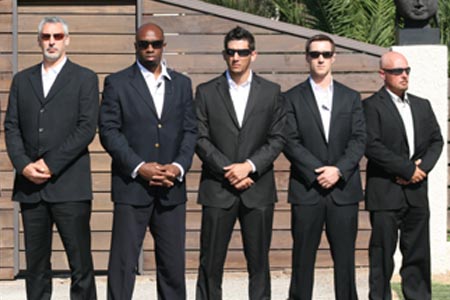 Our personnel are trained to State Dept. standards. These are our personnel.
We pride ourselves on maintaining security and privacy for our clients in a low key and low profile, but professional manner. To operate as a bodyguard in Nevada you must be licensed, we are. Lic #1558.
We are owned and operated by Major Anthony Jones, a former member of U.S. Special Operations and an Intelligence Operator.

During Iraqi Freedom, he was the Director of the Personnel Recovery Cell and responsible for Personnel Recovery throughout the theater. (see the vetting article below)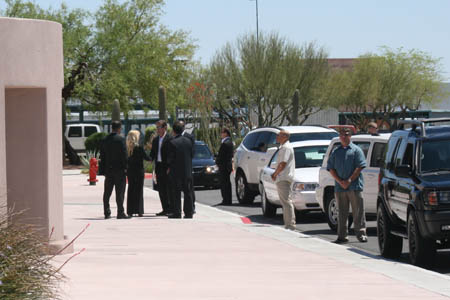 PERSONNEL - WHY US?
1.) We have real world Investigative, Combat & Private Security experience.
2.) We are Investigators / Protection Specialists who have either been Instructors or Graduates of our School.
3.) We are former Military, Special Operators who have also been Israeli trained.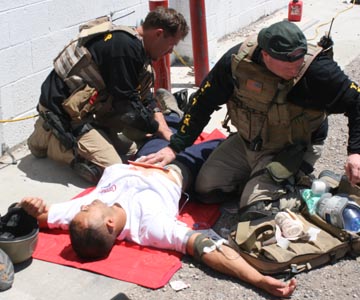 4.) We are all Tactical Medics, have been trained in the latest life saving trauma medical procedures.
5.) We are all Emergency Vehicle Operator's, and highly trained in evasive driving maneuvers.
6.) We have all been tested under duress.

1-702-900-CORE (2673) Email Us
Member Nevada Society of Professional Investigators.
anti EAvesdropping (tscm)
Electronic Eavesdropping Detection.
(Bug Sweeps) Making the deal is the beginning, keeping the deal is the hard part. One of the most valuable commodities any person or organization has is it's proprietary information.
Whether it's a corporate deal or a divorce; with today's technology, audio, video and computer "bugging" is getting easier and easier to do. It's also getting harder and more costly to detect.
We are Certified Specialists in the detection and location of eavesdropping devices, otherwise known as Technical Surveillance Counter Measures.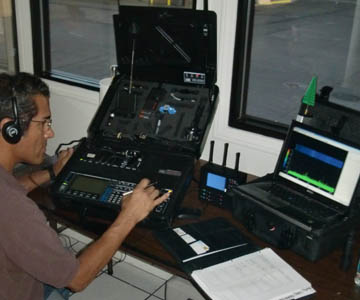 In Nevada as in most states, you need to be a licensed Private Investigator to conduct theses counter eavesdropping sweeps. We are licensed to do so, which allows us to do compete consulting work while protecting your interests. We operate the latest REI counter-eavesdropping equipment and can ensure complete confidentiality.
experience
We are Las Vegas specialists, having been in the area for over twenty years. We have been vetted by the Nevada Private Investigators Licensing Board and maintain both Private Investigators license as well as a Private Patrolman's License. This allows us the ability to conduct investigations as well as provide armed and unarmed protective services.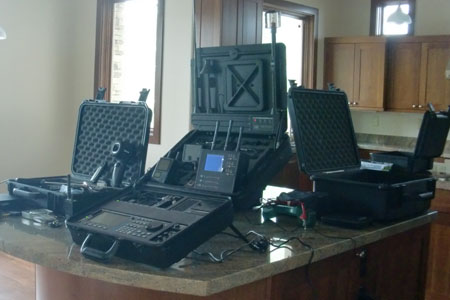 Our CEO, Tony Jones, is also the former Director of Operations and Training of Crisis Response International (CRI).
CRI specializes in field of Israeli Counter Terrorism Training, as well as training Bodyguards and Personal Protection Specialists.
We have been operating for over 10 years in Las Vegas and have trained thousands of U.S. personnel and first responders in Counter Terrorism techniques.

As a Reservist, Tony was one of the opening managers at the Foundation Room, atop Mandalay Bay, and is networked extensively throughout Las Vegas, having handled top CEO's, celebrities and High Net worth Individuals. After 9/11, Tony started Core Group and also deployed to Iraq. He was wounded in action and now continues serving by training deploying personnel and providing security here at home.
NSPI Website Facebook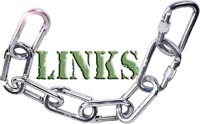 D-U-N-S # 078394922