WALTER JONES, USMC RET.

U.S.M.C. Ret; 22 years. Joined the Marine Corps in 1953, served in Korea and 2 tours in Vietnam, decorated in combat for Valor and received the Purple Heart. He started out enlisted, being commissioned to an officer while in Vietnam and retiring as a Captain.
U.S.B.P. Ret; After spending 2 years with the Capitol police, Walt spent another 20 years as a federal agent with the Border Patrol, ultimately becoming a pilot flying both fixed wing and helicopters.
Service; Korea & Vietnam. Awards; Navy Achievement with "V" Device, Purple Heart and Combat Action Ribbon.
Member Nevada Society of Professional Investigators.

NSPI Website
1-702-900-CORE (2673) Contact Us
ToNY JONES, USAF RET.

U.S.A.F. Joined the Air Force in 1980, served with the 8th Special Operations Squadron as an Electronic Warfare Officer, flying MC-130's. He also served in Desert Storm / Desert Shield and Operation Iraqi Freedom.
During Iraqi Freedom, he was the Director of the Personnel Recovery Cell. Now retired, he is the Director of Operations for CRI Counter Terrorism School and an Instructor in Executive Protection, Diplomatic Security, EMT-Tactical Medic and Technical Surveillance Countermeasures. He has protected both military and business leaders all over the world.
Service; Gulf War & Iraqi Freedom. Awards; 2 Purple Hearts, Defense Meritorious Service, Meritorious Service, Joint Service Commendation, Army Combat Action Badge.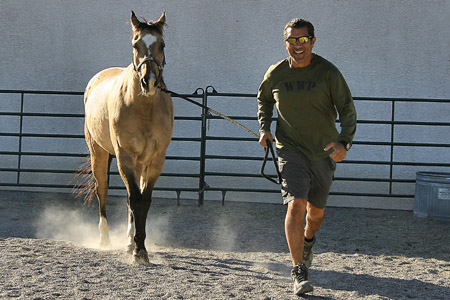 Horses Healing Heroes Program. WWP.
1-702-900-CORE (2673) Contact Us
Member Nevada Society of Professional Investigators.
LEADERSHIP
Our Leadership has years of diverse operational combat expertise. This includes a wide variety of operations within the government and private sectors in both high and low threat situations, and politically sensitive and discreet environments.
Our international experience encompasses Central and South America, the Middle East, Europe and Asia providing understanding of regional customs and business protocols. Our strength is our diverse expertise and global experience. All client information is confidential.
BEN JONES, US ARMY SF RET.

U.S.A. Joined the Army in 1979, became a Ranger, participated in the invasion of Grenada; later completing the Special Force Qualifications Course, Special Operations Tactics Course and Operational Intelligence Officer Course. He was attached to the DEA and been through the Security Assistant Training Officer Course. SFC Jones was attached to Saudi Arabia, Sierra Leone, Guinea and Nigeria as an a regional adviser and worked with the combined Joint Special Operations Task Force in Bosina. In 2003, for the second time, he was deployed to Afghanistan with the 3rd Special Forces Group, where he was wounded in action and decorated for Valor.
Service; Grenada, Operation Enduring Freedom. Awards; Silver Star, Bronze Star with "V"device, Purple Heart, Combat Infantry Badge.