executive PROTECTION
Our CEO, Tony Jones, is also the former Director of Operations and Training of Crisis Response International (CRI). CRI specializes in field of Israeli Counter Terrorism Training, and trains some of the most elite Bodyguards and Personal Protection Specialist in the world.
We have trained hundreds of Bodyguards to State Department Standards over the last several years. These are our personnel.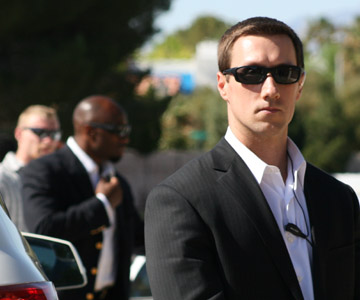 PERSONNEL - WHY US?
1.) We have real world Investigative, Combat & Private Security experience.
2.) We are Investigators / Protection Specialists who have either been Instructors or Graduates of our School. CRI Training.
3.) We are former Military, Special Operators who have also been Israeli trained.
4.) We are all Tactical Medics, have been trained in the latest life saving trauma medical procedures.
5.) We are all Emergency Vehicle Operator's, and highly trained in evasive driving maneuvers.
6.) We have all been tested under duress.
For many years our personnel have protected and served some of the wealthiest and most notable personalities in the world and our confidentiality is rooted in our military morals - It stays with us.
Our personnel are adaptable to any social, formal or personal situation, and we pride ourselves on maintaining security and privacy for our clients in a low key and low profile, but professional manner. We are licensed Las Vegas Bodyguards.
Our priority is to provide our clients with a safe environment without compromising their privacy, allowing you to concentrate on your affairs without concerns regarding your safety and privacy. Your safety and privacy always comes first.
Domestic
We also do Domestic Protection, where as clients need to meet lawyers, attend court proceedings as well as separation of overseeing re-acquirement of owned assets from homes or businesses.
WORKPLACE SECURITY
We have a vast amount of experience with workplace violence, not only training companies to position themselves for successful intervention, but to providing Protection Specialists to oversee employees terminations with those who may have a violent history.
1-702-900-CORE (2673) Contact Us
experience
We are Las Vegas specialists, having been in the area for over twenty years. We have been vetted by the Nevada Private Investigators Licensing Board and maintain both Private Investigators license as well as a Private Patrolman's License. This allows us the ability to conduct investigations as well as provide armed and unarmed protective services.

We are networked extensively throughout Las Vegas, having handled top CEO's, celebrities and Las Vegas High Rollers. It can be as basic as risk assessment, or as extensive as an intensive hands-on training in our studio, training you and/or your employees to protect themselves and your business environment.
ASSET COURIER
Whether it a trailer load of gold ore, or a briefcase of Diamonds, we have the integrity and experience to escort and protect your investments. It may be as simple as escorting you and you cash from the airport to your hotel or a mission complex, as driving a trailer full or gold ad platinum ore across the state. We can provide Security Survey, Risk Assessment and execute the plan.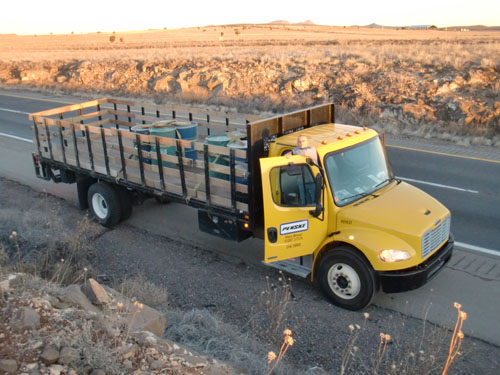 PENETRATION TESTING
What is penetration testing? Penetration testing, often called "pen testing", or "security testing", is the practice of attacking your own IT systems in the same way a hacker would, to identify security holes. We do this, with the permission of the client, to their own business. Not, only due we do the hacking aspect of this, but the physical as well.
We attempt to attack and engage your business from all avenues, looking for vulnerabilities. We use social engineering as well as physical and technical surveillance to seek out your weak and vulnerable areas. In other words, we use our totality of experience to expose your weaknesses.
travel PROTECTION
In addition to Executive Protective measures, our agents are well traveled and specialists in a variety of subjects including advance work, resource surveys, country studies, emergency medical procedures, driving techniques, and matters of social etiquette and cultural diversity.
We can provide Security Surveys and Risk Assessments of your situation, this includes a detailed threat analysis, consultation and comprehensive security solutions.
1-702-900-CORE (2673) Contact Us
MEDICAL MARIJUANA CONSULTING
We are licensed Nevada Security Consultants and Security Guards.
Core Group can implement aggressive security measures to protect the premises, registered qualifying patients, personal caregivers, and employee agents of the MME, as well as deter and prevent unauthorized entrance into areas containing medical marijuana and theft of medical marijuana at the MME. This includes supervision of security related construction, LVMPD liaison, reviewing of all security equipment, security scheduling and training, overseeing Alarm and Video Surveillance, hiring process and work card processes and employee background investigations.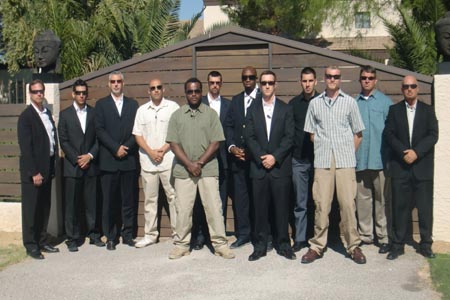 PERSONAL SECURITY DETAIL (PSD)
High Threat – Personal Security Details (PSD). Executives who are anticipating traveling through, or working in potentially hostile environments should consider utilizing our hostile environment Personal Security Details or attending one of our PSD training courses.
Many of the high-risk countries around the world are filled with civil unrest, shootings, kidnapping, hostility towards certain organizations or ethnic groups, tribal fighting right through to all out war.
stalking & extortion
Stalking is generally defined as the "malicious and repeated following and harassing of another person." This activity is not confined solely to well-known figures or celebrities. It can happen to anyone. Stalkers, as well as those committing extortion are criminals we have dealt with in the past, and are prepared to deal with now.
Extortion is mostly associated with organized crime. However, even people in corporate or public offices can ask for money, which is a type of extortion. Extortion is defined as the attempt to get money from a person by threatening or inflicting harm on the person or his/her reputation. Extortion takes places every where.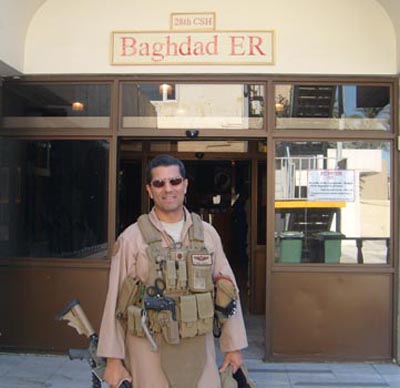 We are constantly training new personnel as they prepare to deploy to hostile locations in the Middle East. This means that Core Group personnel are up to speed on the latest techniques and tactics.